R1Soft Server Backup Manager
Posted by on 10 August 2012 02:14 PM
Updated on: 2nd July 2015
For Dedicated Server with Server Backup subscription

User may refer this Guide for details on R1Soft's Data Protection Policy & others settings.

Please follow the step-by step-guide below to use R1Soft Backup Software Tool into the Shared Hosting cPanel Control Panel:
1) Login WHM > Files > Login R1soft (Same username and password as WHM).

2) Browse – Click to restore files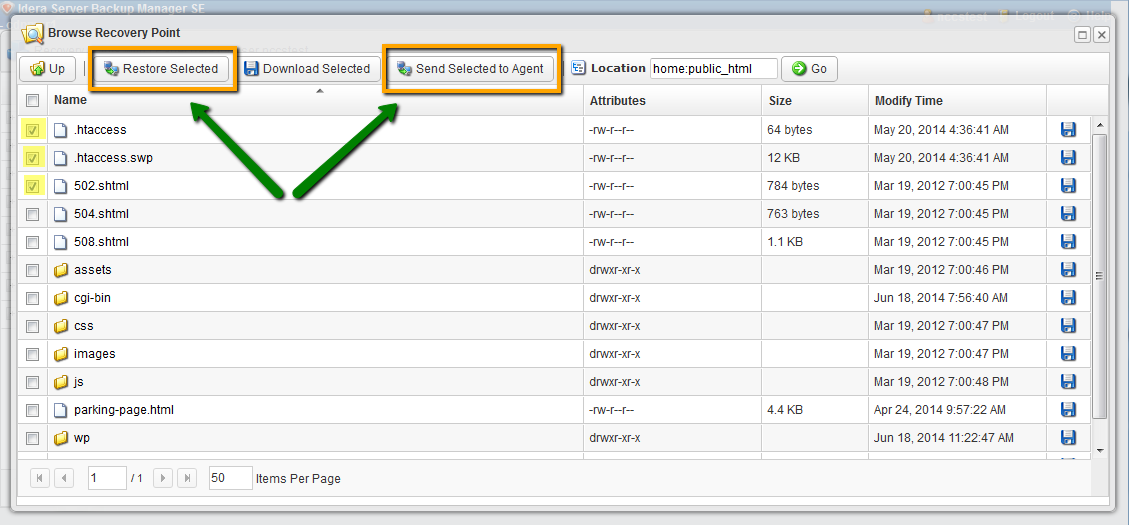 3) Download – Click to download the backup files.
4) Sent To Agent – Click to create own backup file.
For File Restoration:
User may refer to this GUIDE.
---