Dynamail : How To Set Autoresponder
Posted by Saiful M. on 05 February 2021 04:04 PM
How to set Autoresponder in Dynamail
1. Log into Dynamail as a user.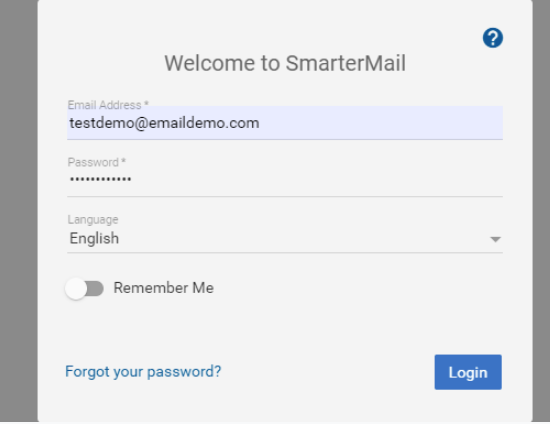 2. Login to your webmail account then locate and click 'Settings' from the top navigation bar (the "gear" icon). Then under Settings, click the Autoresponder link.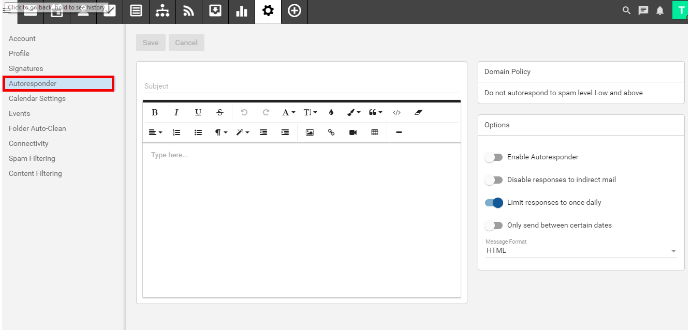 3. On the Autoresponder screen you will find a message box and an options box. You will want to fill in your Subject and Message body.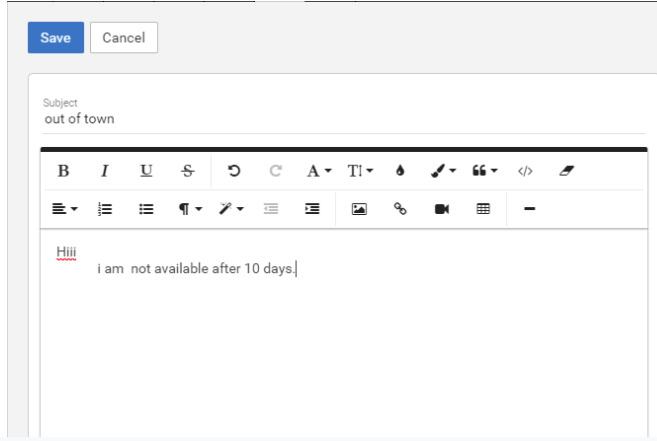 4. Enable Autoresponder - Toggle the slider to the right to turn the autoresponder on.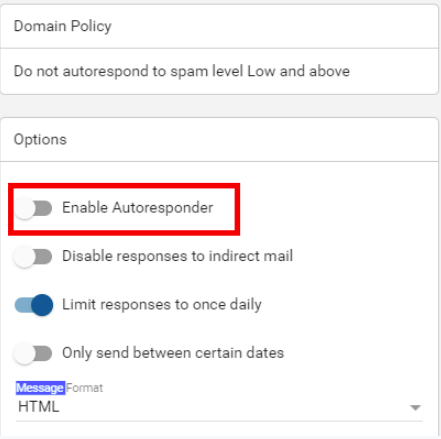 5. Disable responses to indirect mail - By enabling this setting, the autoresponder will only be triggered by email sent directly to you. Any email you receive through a mailing list, forward, or an alias will not trigger the autoresponder.
6. Limit responses to once daily - Toggle the slider to the right to ensure an email address only receives the autoresponder message once per day, even if they send you multiple messages. If you disable this option, every email you receive will trigger your autoresponder message.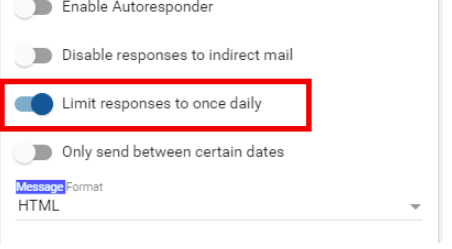 7. Only send between certain dates - Toggle the slider to the right to specify the date range that your autoresponder will be active. Then set the specified start and end dates and times. This option is particulary helpful for planned absences, like a vacation or extended holiday.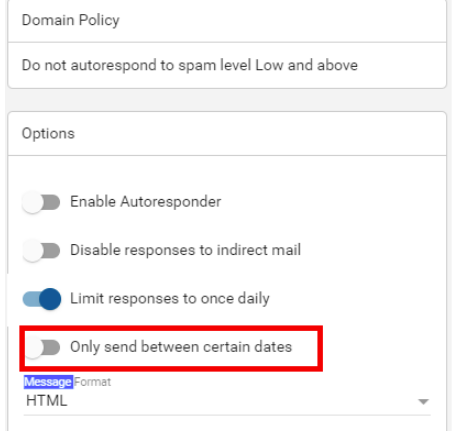 8. Click save
Note:Your autoresponder will get added you can set is when required.
If these steps don't work you can contact us at support@247livesupport.biz
---